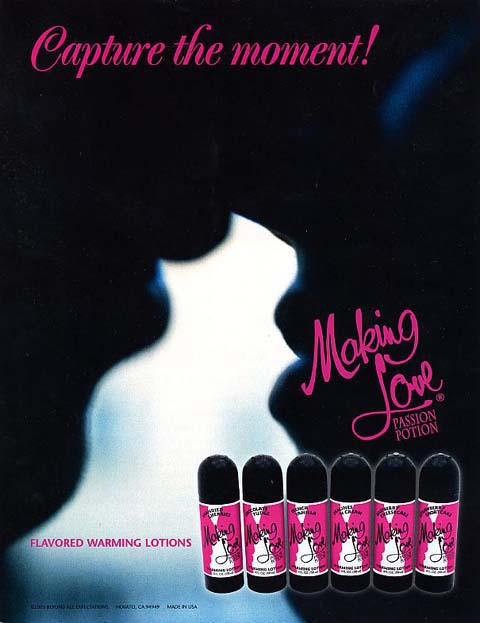 Apply with Love... Feel the Warmth!
A Gentle Breath...Feel the Heat!
Lickable Flavored Warming Lotions made with Aromatic Food Flavors to Arouse the Senses.
All Pure Edible Food Grade Ingredients
No Artificial Sweeteners
No Animal By-Products
No Bitter Aftertaste
No Artitficial Colors Added
Will not Stain Skin, Clothing or Sheets
Six Flavors for Lovers...
Brandied Cherries
Chocolate Fudge
French Vanilla
Pralines 'N Cream
Raspberry Cheesecake
Strawberry Shortcake
4 Fluid Ounces
Not a personal lubricant